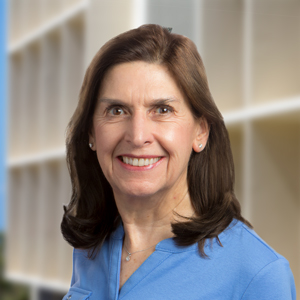 Donna Gruol, PhD
Email
---
Other Joint Appointments
Adjunct Professor, UCSD, Department of Neuroscience
---
Research Focus
Cellular and Molecular Mechanisms of Neuronal Signaling in the CNS
The research interests of this laboratory center on the pathways and mechanisms involved in neuronal signaling in the mammalian central nervous system (CNS), developmental expression of signaling pathways, and the neuroadaptive mechanisms through which CNS disease and drugs alter neuronal signaling and viability. To address these issues we use electrophysiological techniques (whole cell current clamp, voltage clamp and single channel recordings), fura-2 based microscopic imaging of intracellular calcium, biochemical and gene array analyses, immunohistochemical techniques and in vitro model systems (primary cultures of CNS neurons and acutely isolated brain slices). Current research projects include: (a) identification of neuroadaptive mechanisms involved in CNS actions of cytokines and chemokines important in CNS disease, (b) pathways involved in intracellular calcium signaling in CNS neurons, (c) the mechanisms involved in neuroadaption to chronic alcohol exposure at synaptic pathways in the hippocampus.

---
Education
Ph.D., Illinois Institute of Technology, 1975
---
Professional Experience
2013-2017 Associate Professor, Molecular and Cellular Neuroscience (MCN), Scripps Research
1983-2012 Associate Professor, Molecular and Integrative Neurosciences (MIND), Scripps Research
---
Awards & Professional Activities
Associate Editor,
The Cerebellum
---
Selected References
Bray, J.G., Reyes, K.C., Roberts, A.J., Ransohoff, R.M. and Gruol, D.L., (2013) Synaptic plasticity in the hippocampus shows resistance to acute ethanol exposure in transgenic mice with astrocyte-targeted enhanced CCL2 expression. Neuropharma., 67:115-125.

Nelson TE , Olde Engberink, Hernandez, R, Puro, Huitron-Resendiz A. S., Hao, C., De Graan, P.N.E. and Gruol, D.L. (2012) Altered synaptic transmission in the hippocampus of transgenic mice with enhanced central nervous systems expression of interleukin-6. Brain Behav Immun., 26:959-971.

Gruol DL, Nelson TE, Hao C, Michael S, Vukojevic V, Ming Y, Terenius L. (2012) Ethanol alters opioid regulation of Ca2+ influx through L-type Ca2+ channels in PC12 cells. Alcoholism: Clinical and Experimental Research. 36:443-456.

Gruol DL, Puro A, Hao C, Blakely P, Janneke E, Vo K. (2011) Neuroadaptive change in cerebellar neurons induced by chronic exposure to IL-6. J. Neuroimmunology, 239:28-36.

Nelson TE, Hao C, Manos J, Ransohoff RM, Gruol DL. (2001) Altered hippocampal synaptic transmission in transgenic mice with astrocyte-targeted enhanced CCL2 expression. Brain Behav Immun. Suppl 1:S106-19.