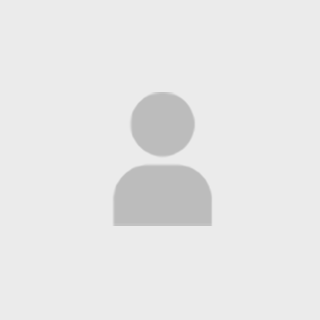 Martha Fedor, PhD
Email
---
Scripps Research Joint Appointments
---
Other Joint Appointments
Journal of Biological Chemistry
---
Research Focus
Mechanisms of RNA Assembly and Catalysis

Understanding mechanisms of RNA catalysis remains an intriguing challenge, one that has grown in significance since the recent demonstration that the ribosome is an RNA enzyme. Our research focuses on one catalytic RNA, the hairpin ribozyme, which cuts and rejoins its RNA substrates. Unlike other ribozymes that recruit metal cation cofactors to perform catalytic chemistry, the hairpin ribozyme uses functional groups within the RNA itself to carry out catalysis. We use enzymological, structural and biochemical methods to learn how specific functional groups in the hairpin active site contribute to catalysis. RNA catalysis provides a sensitive, quantitative signal that an RNA has assumed its functional structure making ribozymes, particularly fruitful systems for RNA structure-function studies. Quantitative enzymological studies of ribozymes have led to remarkably detailed insights into the structural transitions that comprise RNA assembly and reaction pathways and defined how interactions with other molecules influence these pathways in vitro. However, the complexity of biological reactions and the lack of information about the intracellular environment limit the accuracy with which in vitro reactions can recapitulate biology. We have devised a way to quantify ribozyme reaction kinetics in yeast in order to learn how principles of RNA folding and catalysis that have been revealed through in vitro studies relate to the behavior of RNAs in living cells. Insights gained from our studies will facilitate the design of ribozymes for therapeutic applications and shed light on more complex RNA-mediated reactions in gene expression.

---
Education
Ph.D. (Molecular Biology), University of California, Berkeley, 1982
B.S. (Zoology), University of Michigan, 1976
---
Professional Experience
2013-2017 Professor (Joint Appointment), Cell and Molecular Biology (CMB), Scripps Research
2007-2017 Associate Professor, Chemical Physiology, Scripps Research
1997-2012 Associate Professor, Molecular Biology, Scripps Research
1991-1997 Assistant Professor, Department of Biochemistry and Molecular Biology, Medical School, University of Massachusetts Medical Center (UMass Worcester)
1988-1990 Postdoctoral Fellow with Dr. Olke C. Uhlenbeck, Department of Chemistry and Biochemistry, University of Colorado Boulder
1982-1988 Postdoctoral Fellow with Dr. Roger D. Kornberg, Department of Structural/Cell Biology, School of Medicine, Stanford University
---
Awards & Professional Activities
Editor-in-Chief of the Journal of Biological Chemistry, January 1, 2011 to present
---
Selected References
Fedor, M.J. (2009) Comparative Enzymology and Structural Biology of RNA Self-Cleavage. Annu. Rev. Biophys., 38, 271-299.
Liu, L., Cottrell, J.W., Scott, L.G., and Fedor M.J. (2009) Direct Measurement of the Ionization State of an Essential Guanine in the Hairpin Ribozyme. Nat. Chem. Biol., 5, 351-357.
Watson, P.Y. and Fedor, M.J. (2009) Determination of Intracellular RNA Folding Rates using Self-cleaving RNAs. Methods Enzymol., 468, 259-286.
Mahen, E.M., Watson, P.Y., Cottrell, J.W., and Fedor, M.J. (2010) mRNA Secondary Structures Fold Sequentially but Exchange Rapidly In Vivo. PLoS Biol., 8(2), e1000307.
Cottrell, J.W., Scott, L.G., and Fedor, M.J. (2011) The pH dependence of hairpin ribozyme catalysis reflects ionization of an active site adenine. J. Biol. Chem., 286, 17658-17664.
Watson, P.Y. and Fedor, M.J. (2011) The glmS Riboswitch Integrates Signals from Activating and Inhibitory Metabolites In Vivo, Nat. Struct. Molec. Biol., 18, 359-363.
Viladoms, J., Scott, L.G. and Fedor, M.J. (2011) An Active-site Guanine Participates in glmS Ribozyme Catalysis in its Protonated State. J. Am. Chem. Soc., 133, 18388-18396.
Viladoms, J. and Fedor, M.J. (2012) The glmS Ribozyme Cofactor is a General Acid-Base Catalyst. J. Am. Chem. Soc., 134(46), 19043-19049.
Watson, P.Y., Fedor, M.J. (2012) The ydaO motif is an ATP-sensing riboswitch in Bacillus subtilis. Nature Chem. Biol., 8(12), 963-965.
---
Links
The Skaggs Institute for Chemical Biology