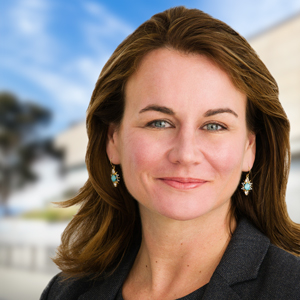 Kristin Baldwin, PhD
Email
---
Scripps Research Joint Appointments
---
Other Joint Appointments
Adjunct Associate Professor, Department of Neurosciences, University of California San Diego
Sanford Consortium for Regenerative Medicine
---
Research Focus
Human Genomics and Disease Biology of the Brain and Cardiovascular System:
Applying Reprogramming to Define and Engineer Diversity - from Genomes to Cell Types

Topics of interest: Human genomics, disease risk networks for neurologic and cardiovascular disease , reprogramming, stem cells, neural circuits, autism, neurodegeneration, interspecies chimeras, regenerative medicine, cloning.
Approaches: We apply cutting edge tools from stem cell biology, reprogramming, molecular genetics, and genomics to investigate puzzles in basic biology that fascinate us, while also aiming to solve problems with direct translational applications for human health and regenerative medicine. Some of our work involves human and mouse models of neurologic and cardiovascular disease. We select these problems based on inspiration from human genome sequencing studies and address them through genome editing, quantitative transcriptomics and imaging based methods. Ongoing projects are investigating the cellular effects of the strongest risk locus for coronary artery disease mediated by a long non coding RNA(LoSardo et al Cell, 2018) and developing precision reprogramming methods to generate specific neuronal subtypes in vitro (Blanchard et al, Nature Neuroscience 2015; Tsunemoto et al, Nature 2018) that we are now applying to studies of neurodevelopmental disorders (autism) and neurodegeneration (Alzheimer's, Friedreich's Ataxia, Lysosomal storage disorders, Familial Amyloid Polyneuropathy).
To study intact systems, we apply genetic mouse models to investigate the generation of neuronal diversity, the impact of age on neural cells and their genomes and to identify design principles for forming and maintaining neuronal circuits. We've had an historic focus on the olfactory system, where we have cloned mice from olfactory neurons and used this to sequence their entire genomes and also used long range viral tracing for precise neuronal circuit mapping (Hazen et al Neuron 2016; Ghosh et al Nature 2011; Eggan and Baldwin, Nature 2004).
A new area of research is the generation of interspecies chimeric animals (mRats) to understand brain circuits – which has relevance both to brain evolution and to regenerative medicine.
Since reprogramming and induced pluripotent stem cells (iPSCs) are a central tools critical for modeling human genome diversity and for regenerative medicine, we have also spent time addressing their capabilities and limitations. We showed that iPSCs can produce fertile adult mice (Boland et al Nature 2009) and have addressed the impact of age and reprogramming on genome and epigenetic variation in these cells (LoSardo et al Nature Biotechnology, 2017, Quinlan et al Cell Stem Cell 2011, Duran and Lo Sardo, in preparation). Based on the impact of direct nuclear reprogramming on cells, we've also shown that screening combinatorial antibody libraries can identify antibodies that reprogram cells into pluripotency from the cell surface (Blanchard et al, 2017).
---
Education
Ph.D. (Immunology), Stanford University, Department of Microbiology and Immunology, Howard Hughes Medical Institute, 1998
B.A. (Economics), Duke University, 1991
B.S. (Zoology), Duke University, 1991
---
Professional Experience
2013-2017 Associate Professor, Molecular and Cellular Neuroscience (MCN), Scripps Research
2011-2012 Associate Professor, Cell Biology, Scripps Research
2006-2011 Assistant Professor, Cell Biology, Scripps Research
2003-2005 Associate Research Scientist with Dr. Richard Axel, Columbia University
1998-2003 Postdoctoral Research Fellow with Dr. Richard Axel, Columbia University
1997-1998 Postdoctoral Fellow with Dr. Mark M. Davis, Stanford University
---
Awards & Professional Activities
2016 . NIH Director's Pioneer Award

2012 . Kavli Fellow and Session Chair, Kavli Frontiers of Science Symposium

2011 . Donald E. and Delia B. Baxter Foundation Faculty Scholar

2008 . CIRM New Faculty Awardee

2007 . Pew Scholar in the Biological Sciences

2007 . Whitehall Grant Award
---
Selected References
Kumar A, Thomas S, Wong K, Lo Sardo V, Cheah D, Hou Y-H, Placone JK, Tenerelli K, Ferguson W, Torkamani A, Topol E, Baldwin KK, and Engler AJ. Mechanical activation of non-coding-RNA-mediated regulation of disease-associated phenotypes in human cardiomyocytes. Nature Biomedical Engineering. 2019 Feb;3(2):137-146. doi: 10.1038/s41551-018-0344-5. Epub 2019 Jan 28. PMID:30911429
Lai JI, Nachun D, Petrosyan L, Throesch B, Campau E, Gao F, Baldwin KK, Coppola G, Gottesfeld JM, Soragni E. Transcriptional profiling of isogenic Friedreich ataxia neurons and effect of an HDAC inhibitor on disease signatures. J Biol Chem. 2018 Dec 14. pii: jbc.RA118.006515. doi: 10.1074/jbc.RA118.006515. PMID: 30552117
Lo Sardo V, Chubukov P, Ferguson W, Kumar A, Teng EL, Duran M, Zhang L, Cost G, Engler AJ, Urnov F, Topol EJ, Torkamani A, Baldwin, KK. Unveiling the role of the most impactful cardiovascular risk locus through haplotype editing. Cell. 2018 Dec 13;175(7):1796-1810.e20. doi: 10.1016/j.cell.2018.11.014. Epub 2018 Dec 6.
Tsunemoto RK, Lee, S, Szűcs A, Chubukov P, Sokolova I, Blanchard JW, Eade KT, Bruggemann J, Wu C, Torkamani A, Sanna PP, Baldwin, KK. Diverse reprogramming codes for neuronal identity. Nature. 2018 May; 557 (7705):375-380. PMID: 29743677
Blanchard JW, Xie J, El-Mecharrafie N, Gross S, Lee S, Lerner RA, Baldwin KK. Replacing reprogramming factors with antibodies selected from combinatorial antibody libraries. Nature Biotechnol. 2017 Sep 11. doi: 10.1038/nbt.3963. [Epub ahead of print] PMID: 28892074
Lo Sardo V, Ferguson W, Erikson GA, Topol EJ, Baldwin KK#, Torkamani A#. Influence of donor age on induced pluripotent stem cells. Nature Biotechnol. 2017 Jan;35(1):69-74. doi: 10.1038/nbt.3749. PMID: 27941802.# equal contribution, co-corresponding authors
*Hazen, J.L., Faust, G.G., Rodriguez, A.R. Ferguson1, W.C. Shumilina. S., Clark. R.A.2, Boland. M.J.1, Martin, G., Chubukov, P., Tsunemoto, R. K. Torkamani, A., Kupriyanov, S., Hall, I.M. and Baldwin, K.K. The complete genome sequences, unique mutational spectra and developmental potency of adult neurons revealed by cloning. Neuron, 2016 Mar 16;89(6):1223-36. PMID:26948891
Hiler D, Chen X, Hazen J, Kupriyanov S, Carroll PA, Qu C, Xu B, Johnson D, Griffiths L, Frase S, Rodriguez AR, Martin G, Zhang J, Jeon J, Fan Y, Finkelstein D, Eisenman RN, Baldwin K, Dyer MA. Quantification of Retinogenesis in 3D Cultures Reveals Epigenetic Memory and Higher Efficiency in iPSCs Derived from Rod Photoreceptors. Cell Stem Cell. 2015 Jul 2; 17(1): 101-15. PMID: 26140606
*Blanchard JW, Eade KT, Szűcs A, Lo Sardo V, Tsunemoto RK, Williams D, Sanna PP, Baldwin KK. Selective conversion of fibroblasts into peripheral sensory neurons. Nat Neurosci. 2015 Jan;18(1):25-35. doi: 10.1038/nn.3887. Epub 2014 Nov 24. PMID: 25420069
Nityanandam A, Baldwin KK. Advances in reprogramming based study of neurologic disorders. Stem Cells Dev. 2015 Jun 1;24(11):1265-83. Review. PMID: 25749371
Tsunemoto RK, Blanchard JW, Eade KT, Baldwin KK. Engineering neuronal diversity using direct reprogramming. EMBO, 2015 Jun 3; 34(11):1445-1455. Review. PMID: 25908841
Boland, M.J., Hazen, J.L., Nazor, K.L., Rodriguez, A.R., Martin, G., Kupriyanov, S., Baldwin, KK. Generation of Mice Derived from Induced Pluripotent Stem Cells. J. Vis. Exp. 2012 Nov. 29 (69), e4003, doi:10.3791/4003
*Quinlan, AR, *Boland, MJ, Leibowitz, ML, Shumilina, S., Pehrson, SM, *Baldwin, KK, and *Hall, IM. Genome sequencing of mouse induced pluripotent stem cells reveals retroelement stability and infrequent DNA rearrangement during reprogramming. Cell Stem Cell. 2011 Oct 4;9(4):366-73.* equal contribution PMID: 21982236
Ghosh, S., Larson, S., Hefzi, H., Marnoy, Z., Cutforth, T., Dokka, K., and Baldwin, KK. Sensory maps in the olfactory cortex defined by long-range viral tracing of single neurons. Nature. 14 April 2011; 472(7342):217-20. PMID: 21451523
Boland, MJ*, Hazen, JL*, Nazor KL*, Rodriguez AR, Gifford W, Martin G, Kupriyanov S, and Baldwin KK. Adult mice generated from induced pluripotent stem cells. Nature, 03 September 2009; 46:91-96. PMID: 19672243 * equal contribution
---
Links