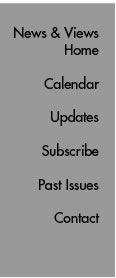 Photo Album: 50th Anniversary Symposium
Scientists from across The Scripps Research Institute gathered October 7 to celebrate 50 years of outstanding biomedical research at the institute with a symposium, "Advances in the Immunosciences: from Immunopathology to Structural Immunology to Immunochemistry."
Held in the Neurosciences Institute Auditorium on the Scripps California campus, the three-session symposium featured presentations by institute scientists, many of whom paid tribute to the visionary leadership of President Richard A. Lerner over the past 25 years.
"We heard eight superb presentations by our faculty, demonstrating the extraordinary quality of Scripps science and illustrating how collaborative interactions have propelled discovery throughout our 50-year history," said Gerald Joyce, professor and member of the Skaggs Institute for Chemical Biology at Scripps Research. Joyce organized the event with Sydney Brenner, a professor at the Salk Institute who is also professor of genetics and member of the Board of Scientific Governors at Scripps Research.
Photos from the occasion follow.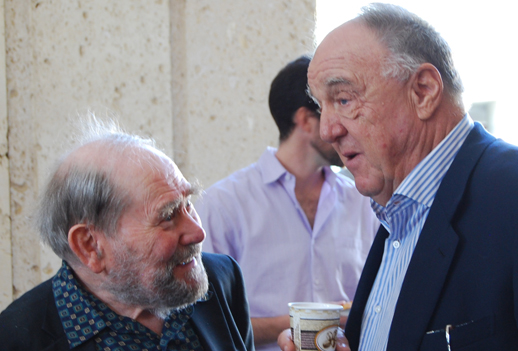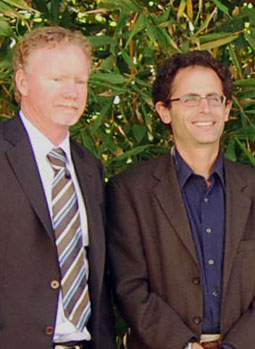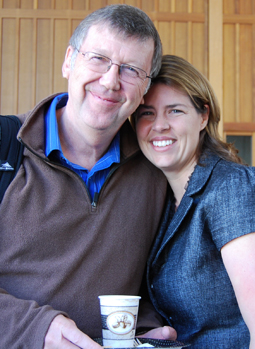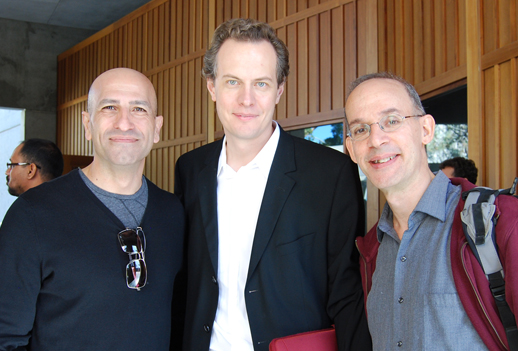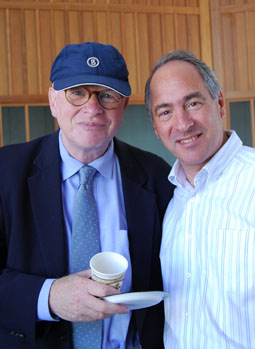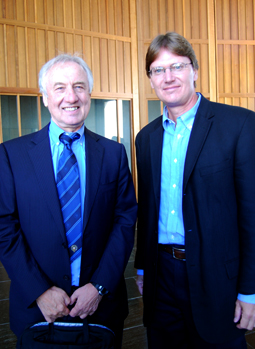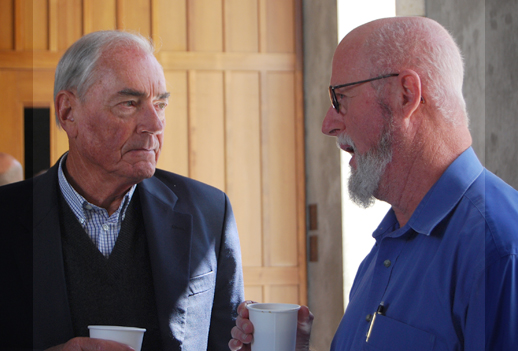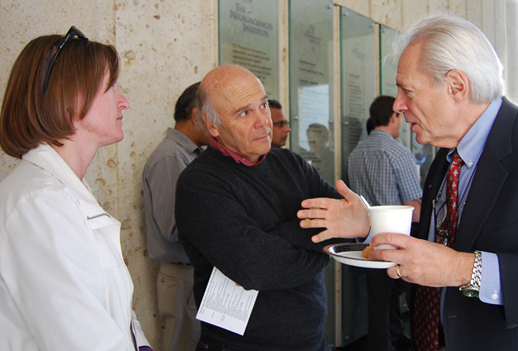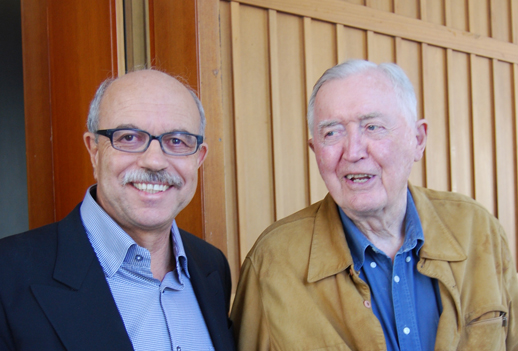 Send comments to: mikaono[at]scripps.edu

Professor of Genetics Sydney Brenner (left) and President Richard Lerner
Left photo: Professor Carlos Barbas (left) and Chair of the Department of Chemical Physiology Ben Cravatt
Right photo: Professor Dennis Burton (left) and Associate Professor Erica Ollmann Saphire
Left to right: Professor M.Reza Ghadiri, Associate Professor Valery Fokin, and Professor M.G. Finn
Left photo: Chair of the Department of Molecular and Integrative Neurosciences Tamas Bartfai (left) and Professor Dan Salomon
Right photo: Professor Ian Wilson (left) and Professor Tom Kodadek
Professor Emeritus Charles Cochrane (left) and Associate Professor of Immunology Peter Tobias
Associate Professor Anette Schneemann (left), Professor John Elder, and Professor Frank Chisari
Chair of the Department of Chemistry K.C. Nicolaou (left) and Professor of Oceanography Gustaf Arrhenius, Scripps Institution of Oceanography, UCSD