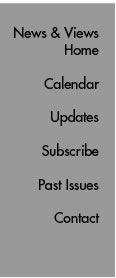 Etcetera
Two Scripps Research Scientists Ranked in Top 10 Chemists of the Decade; Three More Make Top 60
Two scientists from The Scripps Research Institute are listed among the top 10 chemists of the past decade, according to data from Thomson Reuters for U.K. publication Times Higher Education. Three more Scripps Research chemists are ranked within the top 60.
The researchers and their rankings include:
K. Barry Sharpless, W.M. Keck Professor of Chemistry and member of the Skaggs Institute for Chemical Biology; fourth
Valery V. Fokin, associate professor; ninth
Carlos F. Barbas III, Janet and Keith Kellogg II Chair in Molecular Biology and member of The Skaggs Institute for Chemical Biology; 27th
M.G. Finn, professor; 33rd
John R. Yates III, professor; 56th
Of the individual research institutions represented in the top 100, Scripps Research was second only to the Massachusetts Institute of Technology, with six rankings. Scripps Research was tied with the University of California, Berkeley.
The rankings are based on citation impact scores for chemistry papers—articles and reviews—published from January 2000 through October 2010. According to the Thomson Reuter's analysis, the top 100 chemists listed represent the top 0.01 of 1 percent of the one million chemists recorded in journals indexed by the firm in the past decade. A copy of the ranking is available at Times Higher Education.


Scripps Research Scientists Participate in Film Festival's Showing of In Search of Memory
Two Scripps Research scientists will participate in the San Diego Jewish Film Festival's screening of In Search of Memory, a documentary about the life and career of Nobel Prize-winning neuroscientist Eric Kandel.
Professor Ulrich Mueller, director of the Dorris Neuroscience Center, and Associate Professor Mark Mayford will introduce the film and serve as guest speakers Wednesday, February 16, 7:30 PM at the Clairemont Reading Town Square 14 Cinema, San Diego.
The documentary covers Kandel's life experiences as a youth fleeing the Nazis in Austria to his research lab and its groundbreaking work on the physiology of the brain's storage of memories.
Festival ticket information and a complete brochure are available at www.sdjff.org.

Tribute Page Honors Keith McKeown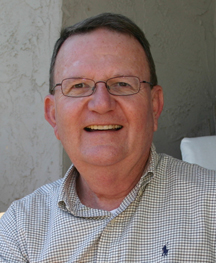 A Scripps Research tribute page has been set up in honor of Keith McKeown (1945 – 2010), vice president of communications and public relations at the institute for eight years. Comments and contributions are welcome.