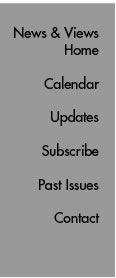 Etcetera
Loren Parsons Receives Tenure
Scripps Research Institute Associate Professor Loren "Larry" Parsons has been granted tenure in the Committee on the Neurobiology of Addictive Disorders. Parsons (Ph.D., Emory University), joined Scripps Research in 1992. In his research program, he studies neurochemical mechanisms in drug dependence with the goal of characterizing neural pathologies that may be viable targets for a pharmacotherapy of addiction; particular focus is on the central serotonin and endocannabinoid systems.


Kurt Wüthrich Named Foreign Member of The Royal Society
Kurt Wüthrich, who is The Scripps Research Institute's Cecil H. and Ida M. Green Professor of Structural Biology and ETH Zurich's professor of biophysics, has been named a foreign member of The Royal Society, a 350-year-old independent academy in the United Kingdom promoting the natural and applied sciences.
Martin Rees, president of The Royal Society said: "I am delighted to welcome these new Fellows to The Royal Society in what is a hugely important year for us. These scientists follow in the footsteps of early fellows such as Isaac Newton, Robert Boyle, and Robert Hooke. The new fellows announced today embody the spirit of enquiry, dedicated to 'the relief of man's estate' on which The Royal Society was founded. That spirit is as alive today as it was 350 years ago."
In his research program, Wüthrich, who won the Nobel Prize in Chemistry in 2002, develops advanced techniques in nuclear magnetic resonance (NMR) spectroscopy and applies them in protein structural biology and structural genomics projects. Other Scripps Research faculty members who are fellows of The Royal Society include: Professor Peter Nigel Unwin, Chair of the Department of Infectology Charles Weissmann (foreign member), and Professor Ian Wilson.


Phil Baran Wins Thieme-IUPAC Prize
Scripps Research Professor Phil Baran has won the Thieme-IUPAC Prize, a prestigious award given every two years to a scientist under the age of 40 whose research has had a major impact on the field of organic chemistry. The prize is jointly administered by publisher Thieme Chemistry and the International Union of Pure and Applied Chemistry (IUPAC).
"Phil's total synthesis work is highlighted by bold steps that many of us would have feared to take, or even to consider in group meetings," said Queen's University Professor Victor Snieckus, chair of the 2010 prize selection committee. "He is also one of a select group of young organic chemists today telling us to modify the traditional thinking that protecting groups are a necessity and an expediency. This is a most timely award since Phil is a super troubadour for the field of organic synthesis today."
Baran will receive the prize in August at the IUPAC International Conference on Organic Synthesis to be held in Bergen, Norway.


Michael Oldstone's Viruses, Plagues, and History Named San Diego Book Awards Finalist
The revised and updated edition of Scripps Research Professor Michael Oldstone's book Viruses, Plagues, and History: Past, Present, and Future (Oxford University Press) has been named a finalist in the General Nonfiction category of the San Diego Book and Writing Awards. The book, published by Oxford University Press, paints a portrait of humanity's long-standing conflict with our unseen viral enemies. First released in 1998 to positive reviews in the New York Times, Nature, and Science, as well as other publications, the book has been translated into five languages (Japanese, Chinese, Hungarian, Polish, and Spanish).


Keary Engle Receives NSF Scholarship in Green Chemistry
Keary Engle, a graduate student in the Kellogg School and member of Associate Professor Jin-Quan Yu's lab, has been selected for the NSF Student Scholars Program in Green Chemistry. This travel scholarship will provide funding for Engle to attend the upcoming ACS Meeting in Green Chemistry and Engineering in Washington, DC, from June 21 to 24. In the Yu lab, Keary investigates new methods to functionalize unactivated carbon–hydrogen bonds using transition metal catalysts, with a special focus on developing reactions that are operationally simple and environmentally benign.


Christine Crumbley Wins American Heart Association Fellowship
Christine Crumbley, a graduate student in the Kellogg School of Science and Technology and a member of the Scripps Florida Burris laboratory, has been awarded a two-year American Heart Association predoctoral fellowship. The title of her project is "Retinoic Acid Receptor-Related Orphan Receptor Alpha Regulation of the Hypoxia Response."

Send comments to: mikaono[at]scripps.edu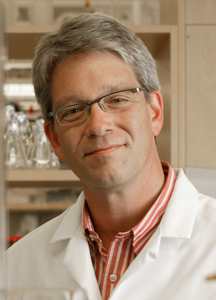 Associate Professor Loren "Larry" Parsons has received tenure. (Photo by Micheal Balderas).