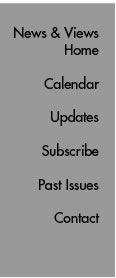 Etcetera

Thomas Edgington Retires after 44 Years at Institute
Immunologist and pathologist Thomas Scott Edgington is retiring September 1, 2009, after 44 years at Scripps and 54 years of medicine, research, and development. A graduate of Stanford University (B.A., 1953; M.D., 1957), a member of the Atomic Bomb Casualty Commission in Hiroshima, Japan, and a former faculty member of the University of California, Los Angeles (UCLA), he resigned his faculty position at UCLA in 1965 to join the Department of Experimental Pathology at Scripps Clinic and Research Foundation in the laboratory of Director Frank Dixon. In 1968, Edgington was appointed associate professor and head, Department of Pathology and Laboratory Medicine, and initiated the Nuclear Medicine program at Scripps. He was promoted to professor in 1974.
Edgington's research interests in advancing medical technology and basic research and development in biomedicine began with development of cardiopulmonary bypass technology permitting one of the very first complete cardiac bypass for surgical repair of congenital cardiac defects in 1956. As an assistant professor at UCLA, he participated in the early development of human histocompatability analyses permitting human organ transplantation. Moving to Scripps in 1965, he addressed the molecular pathogenesis of autoimmune renal disease, as well as pioneering liver transplantation. Much of his work in immunology addressed the molecular biology and pathobiology of the interface between the immune and vascular systems. The work has resulted in the development of new therapeutic approaches as well as candidates for the treatment of cardiovascular disease and cancer.
The author of more than 400 scientific publications and founder of several biotechnology and biopharmaceutical entities, Edgington has served as the president of several national organizations, including the Federation of American Societies for Experimental Biology and the American Association of Pathologists. He has received many awards and honors over his distinguished career. For more information on some of Edgington's research, see News&Views article "Tissue Factor in the Fight Against Tumors."
Send comments to: mikaono[at]scripps.edu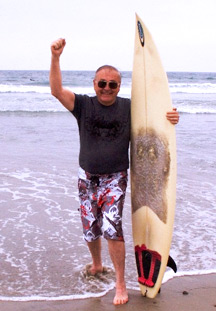 Immunologist and pathologist Thomas Scott Edgington is retiring September 1, 2009.