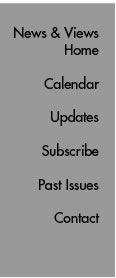 In Brief

Library Tip: How to Stay Current with EndNote
Kresge Library staff would like to announce two new resources to help you stay current with EndNote updates and tips. Both resources are open to La Jolla, California, and Jupiter, Florida, users.
Everything EndNote is a blog about EndNote for users that includes announcements of updates, issues, and fixes, as well as tips and trivia to improve your use of EndNote. To view the blog go to http://everythingendnote.blogspot.com/. There is also a link to subscribe in your reader on the blog.
Endnote email list (endnote-tsri) is a mailing list specifically for EndNote users at Scripps Research. The Kresge Library will continue to announce major updates on FYI, but the email list will be used for tips, questions, and common information useful to EndNote users. You can subscribe by sending a plain text email to majordomo@scripps.edu and putting in the message body "subscribe endnote-tsri" or you can use the lists website.
If you have comments or questions, please contact the Kresge Library at helplib@scripps.edu.

Lunch & Learn: "Help Your Child Improve Self Esteem"
Licensed social worker Terry Wilke will present a workshop "Help Your Child Improve Self Esteem" on Tuesday, May 19, at noon. The workshop for parents of elementary school aged children (grades K - 6) will explore ways to teach children that their value lies in who they are, not what they do. The workshop, arranged by the Office of Counseling and Psychological Services, will be held in the Human Resources Training Room, 3377 N. Torrey Pines Ct., Room 205, La Jolla campus.

News&Views to Begin Summer Publication Schedule
News&Views will not be published next week due to the Memorial Day holiday. From Monday, June 1 to Monday, August 24, News&Views will be published on its summer schedule, every other week. The deadline for announcement and calendar submissions is Wednesday at noon for the following Monday's issue.
Send comments to: mikaono[at]scripps.edu

Karl Thorpe Is Number One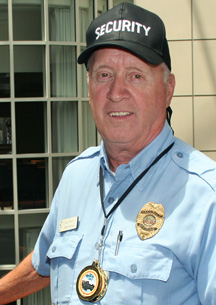 According to 2009 statistics from the U.S.A. Masters Track & Field Rankings, Scripps Research Security Guard Karl Thorpe is now ranked number one in his age group (70 - 74) in the nation for the 100-meter dash. He's number two for the 200-meter dash. (See the impressive numbers for yourself at 2009 Outdoor Rankings, Karl Thorpe).