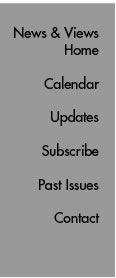 Etceteras

William Roush Named Scientist of the Year by South Florida Science Museum
The Scripps Research Institute's William Roush has been named Scientist of the Year by the South Florida Science Museum in the first of the museum's annual series of awards. Roush and other award winners were honored at an event sponsored by Friends of The South Florida Science Museum and the future Dekelboum Science Center on March 28.
Roush, who is professor of chemistry and biochemistry, executive director of Medicinal Chemistry and associate dean of Scripps Florida graduate studies, focuses his research on the total synthesis of structurally complex and biologically interesting natural products, development of new synthetic methods and strategies, and on problems in medicinal and bioorganic chemistry.

Doug Fowler Wins Weintraub Award
Douglas Fowler, a recent graduate of Scripps Research's Kellogg School of Science and Technology, has been chosen to receive the 2007 Harold M. Weintraub Graduate Student Award sponsored by the Fred Hutchinson Cancer Research Center. Nominations were solicited internationally and winners were selected on the basis of the quality, originality, and significance of their work. Fowler's research in the Kelly and Balch labs has focused on investigating amyloid, an unusual protein structure that has been associated with Alzheimer's and Parkinson's diseases, as well as normal function.
As a recipient of the award, Fowler will participate in a scientific symposium May 4 and 5 at the Fred Hutchison Cancer Research Center in Seattle.

Free Public Lecture: "Current Research and Developing New Treatments for Cardiovascular Disease, Stroke, Alzheimer's, and Arthritis"
Three leading scientists at Scripps Research will give a free presentation titled "Current Research and Developing New Treatments for Cardiovascular Disease, Stroke, Alzheimer's, and Arthritis—On the Front Lines of Hope," on Wednesday evening, April 25, in La Jolla.
Speakers at the event, to be introduced by Scripps Research Executive Vice President and COO Douglas A. Bingham, include:
Professor John Griffin, who will discuss his investigation of how molecular players like activated protein C contribute to protection against thrombotic diseases, such as ischemic stroke or venous thrombosis, including new therapies that could reduce damage caused by harmful blood clots.


Professor Jeffrey Kelly, who will talk about developing novel therapeutic strategies using chemistry, biophysical, and cell biology approaches to combat Alzheimer's disease.


Professor Martin Lotz, who will summarize his investigation of rheumatoid arthritis and osteoarthritis to develop novel diagnostic tools and therapeutic approaches. His osteoarthritis research program is focused on mechanisms of joint aging.
Part of the institute's Frontiers in Science series, the presentation and reception will begin at 5 PM at Estancia La Jolla Hotel and Spa, 9700 North Torrey Pines Road. Seating is limited. For further information and reservations, contact Ginny Deary, (858) 784-9367, e-mail ginnyd@scripps.edu, by April 16 .

Luc Teyton to Speak in Faculty Lecture Series
Scripps Research Professor Luc Teyton will speak on "Molecular Mechanisms of T cell Activation" as part of the ongoing Faculty Lecture Series on Wednesday, April 11. The lecture will be held at 5 PM in the Timken Amphitheater, Scripps Clinic, La Jolla.
Send comments to: mikaono[at]scripps.edu

A Ride to Remember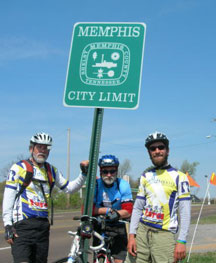 Kyle Bryant (right), a young man with the rare genetic disease Friedreich's ataxia, completes his cross-country trip to raise awareness and research funds for the effort to fight the disorder. "I am so happy to be done and I am so glad that so many people got involved along the way," he says. To read more about his adventures and his impressions of the recent 2007 National Ataxia Foundation meeting, see his blog, Ride Ataxia, at http://rideataxia.blogspot.com/.