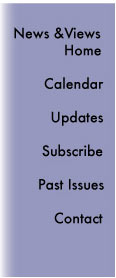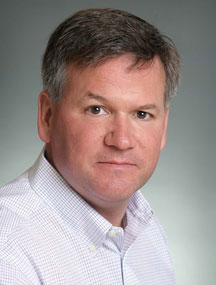 Changing of the Guard at the Society of Fellows - The SOF tradition continues with election of new officers at the society's annual meeting.


Peter Policastro - Meet Peter Policastro, new senior director of business development, Scripps Florida.

Scripps Research Scientists Publish "Hot Papers."
Scripps Research Hosts Three Fulbright Scholars


Reduced Body Temperature Extends Lifespan in Scripps Research Study

Study Offers Innovative Profile of Enzyme That Aids Tumor Growth

A Good Year

Two Steps Forward

Friends in High Places

Twice Told Tales

Study Details Structural Changes of a Key Catalytic Enzyme

Graduate Program Retreat Looks to Next Generation of Leading Scientists

Study Unveils Structure of Key Component of Antibiotic Resistant Bacteria




Building a Bridge from Basic Science to New Therapies: An Interview with Patrick Griffin - Patrick Griffin, professor and director of the Translational Research Institute, talks about the evolution of Scripps Florida's drug discovery initiative, its unique place in the field, and his own research program.