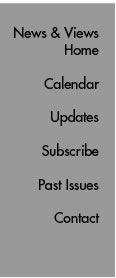 New Department Emphasizes Integrative Approaches in Biomedical Research
The Scripps Research Institute has formed a new department, the Department of Biochemistry, which will span the California and Florida campuses.
The focus of the new department reflects the need to understand physiological processes from the molecular level to the whole organism. By taking integrative approaches to substantial problems in modern biology, the Biochemistry Department's research will address a wide variety of diseases such as diabetes, cancer, and autism.
"I've wanted to create a biochemistry department at Scripps Research for some time," said President Richard A. Lerner. "The new approaches that combine the latest tools from chemical and biological disciplines provide the basis for our new department."
Steve A. Kay, professor of Cell Biology and Director of the Institute for Childhood and Neglected Diseases at Scripps Research in La Jolla, California, will be founding chairman. Kay noted that his department's faculty members take a broader view of biochemistry than the traditional definition.
"Our faculty members are interested in understanding the workings of the human body from the most minute processes to system-level organization," said Kay. "They're comfortable wielding tools as diverse as protein dynamics in solution to large-scale genetic and chemical screens."
The new department's faculty will initially comprise: Nagi Ayad, Alessandra Cervino, Michael Conkright, Pat Griffin, John Hogenesch, Malcolm Leissring, Philip Lograsso, Kendall Nettles, Howard Petrie, Matthew Pletcher, Teresa Reyes, William Roush (also of the Chemistry Department),James Tam, and Claes Wahlestedt. Kay said he expects to add five or six new appointments in California over the next several years.
The new department will span several areas of contemporary biomedical research. "Integrative approaches will better position us to develop novel therapeutic strategies for diseases as diverse as diabetes and autism," said Kay.
The Scripps Research Institute and its Florida division, Scripps Florida in Palm Beach County, consist of eight other departments—Cell Biology, Chemistry, Infectology, Immunology, Molecular Biology, Molecular and Experimental Medicine, Neurobiology, and Molecular and Integrative Neurosciences Department—as well as associated research institutes and centers.
Send comments to: mikaono[at]scripps.edu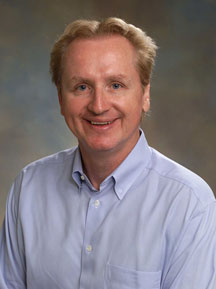 Steve A. Kay will be founding chairman of the Department of Biochemistry.