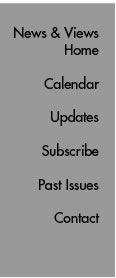 Symposium to Celebrate Eng Tan
The Scripps Research Institute's Eng Tan retires this month from his position as professor of Molecular and Experimental Medicine. To celebrate his contributions to the investigation of human autoimmune diseases, Scripps Research will host a day-long symposium, "The Genetics of Human Autoimmune Disease," on Wednesday, November 16, featuring top researchers in the field.
"Eng Tan has been a pioneer in the investigation of human diseases produced by autoantibodies," says Professor Joel Buxbaum, head of the Division of Rheumatology Research in the Department of Molecular and Experimental Medicine. "His contributions, made in the context of clinical investigation, related particular antibodies with particular clinical syndromes. His work also provided reagents that enabled cell and molecular biologists to analyze and define the physiological functions of previously poorly understood cell structures and molecules."
In fact, Tan's work laid the foundation for the genetic analysis of large numbers of patients with autoimmune diseases. "Without the ability to precisely define the clinical phenotype investigation of the genotype is difficult if not impossible," Buxbaum notes. "We have chosen to celebrate Professor Tan's contributions by gathering a group of investigators who have profited from them in the broadest sense."
The speakers at the seminar will present the current status of those studies, prospects for further progress, and their application to diagnosis and treatment. Lecturers will include:
Timothy Behrens, University of Minnesota, "Interferon Gene and Protein Signatures in SLE."

Peter Gregerson, NYU Medical Center, "Rheumatoid Arthritis: Genetic and Genomic Approaches to Understanding a Complex Phenotype."

John Harley, Oklahoma Medical Research Foundation, "The Complicated Genetics of Lupus."

Robert Kimberly, University of Alabama, Birmingham.
Michael Seldin, University of California, Davis, "Ancestry and Medicine: Understanding and Application of Population Genetic Structure to Problems in Medicine and Autoimmunity."

Betty Tsao, Ph.D. University of California, Los Angeles, "Finding Lupus Genes: the UCLA Report."

The symposium, open to all Scripps Research faculty, staff, and students, will be held in a morning and an afternoon session, from 8:30 to 11:30 AM and 1:30 to 5 PM, respectively, in the Timken Auditorium, Scripps Green Hospital. A reception honoring Tan will be held in the faculty club at the conclusion of the scientific presentations.
For more information on Tan's work and the numerous honors it garnered, see Tan's faculty web page. For more information on the symposium, which is part of a speaker series on the genetics of immune/inflammatory disorders supported by the Kroc Foundation, contact Mike Piellucci, x4-8884 or michaelp@scripps.edu.
Send comments to: mikaono[at]scripps.edu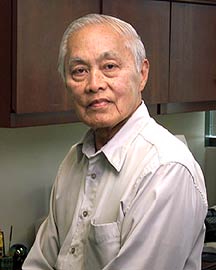 Professor Eng Tan has been a pioneer in the investigation of human diseases produced by autoantibodies.