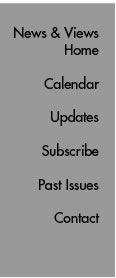 W. Keith Kellogg II (1907 – 2005)
W. Keith Kellogg II, a well-known philanthropist who was a key supporter of The Scripps Research Institute, died on September 16 at the age of 98.
"We offer our deepest condolences to the Kellogg family," says Scripps Research President Richard A. Lerner. "Keith Kellogg's commitment to education was truly exceptional and we remain grateful for his extraordinary generosity and for his enthusiasm for the discoveries taking place at the institute."
In 2002, Scripps Research named its graduate college "The Kellogg School of Science and Technology" in honor of Mr. Kellogg and his wife Janet ("Jean") R. Kellogg, who were major donors to the program. In addition, the couple supported Scripps Research by endowing a chair in chemistry and making a significant contribution toward the Arnold and Mabel Beckman Center for Chemical Sciences. In recognition of their remarkable dedication, Scripps Research granted them honorary degrees in its May 17, 2002 commencement ceremony.
Born in Battle Creek, Michigan in June 1907, Keith Kellogg spent many of his formative years in a cereal factory, working for his grandfather, Will Keith Kellogg, inventor of the corn flake and founder of Kellogg Company, today the world's leading cereal producer. At one point, Keith Kellogg headed the company's packaging operation.
Later in his career, Keith Kellogg became chairman of General Packaging Products, a small, Chicago-based company founded by his father, John Kellogg, who pioneered the use of waxed paper in 1915. General Packaging prints protective packaging materials, like candy and frozen food wrappers. In the 1970s, Keith Kellogg retired and moved to California, where he lived in Rancho Santa Fe.
Over the years, Keith Kellogg became known as one of the country's most devoted philanthropists, especially in the fields of science and education. He gave generously with his wife through their estate and through a foundation established in memory of his parents, Helen and John Kellogg.
The long list of institutions Keith Kellogg supported includes: the Kellogg Graduate School of Management at Northwestern University; the Kellogg Library at California State University, San Marcos; The John L. & Helen Kellogg University Art Gallery at Cal Poly Pomona (named after Mr. Kellogg's parents), the Interlochen Center for the Arts in Interlochen, Michigan; the Boy Scouts; the Continuing Care Unit at Scripps Memorial Hospital-Encinitas; and the Kellogg Cancer Center in Evanston, Illinois.
For a profile of Keith and Jean Kellogg, see News&Views article "An Uncommon Couple with the Common Touch."
Send comments to: mikaono[at]scripps.edu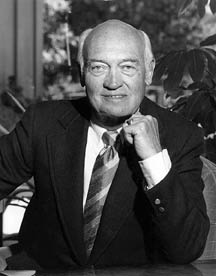 Keith Kellogg was known as one of the country's most devoted philanthropists, especially in the fields of science and education.